g2 revolution is driven by sustainable innovation and finding green possibilities for challenging products. Since being founded by Billy Watterson in 2008, we have built a solid foundation of resources to make active contributions to the world's recycling problems.
From the beginning, we realized that our clients needed both practical options for recycling their items but also transparency around end-of-life solutions and robust data reporting. Businesses with sustainability in mind play a pivotal role in today's economy and we are the partner to help them get there. 
Our team has the creativity and capabilities to analyze a product at all angles to create a Second Life® solution.
Innovative recycling solutions from g2 are backed by solid pillars built from proven success with client programs. Our team and capabilities reflect these same values.
Forward Thinking
Innovation plays a crucial role in the future of sustainability and our team is focused to work with our clients whether their needs are regulatory compliance, cost savings or direct product stewardship.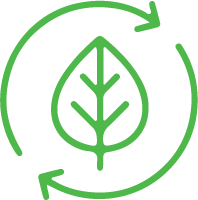 Attainability
In addition to our customized programs for large businesses and locations, we extended our offering in 2019 with our e-commerce store to reach small and medium businesses. We are truly changing how every business recycles!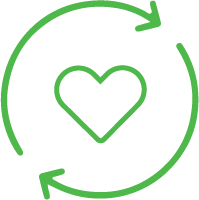 Green Giving
We are more than green initiatives. While g2 stands for "go green" it also stands for "green giving" for all of our community-based philanthropic initiatives. People in need within our own communities is just as much of a focus as helping our clients.
Meet the key players at g2 revolution to help develop your next innovative recycling solution!
Our combined 85+ years of experience will ensure compliance and progress toward internal sustainability goals.
Scott DeMuth, CEM
President
Sandy Brunk
Chief Operations Officer
Tonya Martin
VP of Business Development
We have a reputation of integrity around our innovative solutions. Our customer programs have grown in complexity alongside our own growth since 2008. 
TRANSPARENCY
We do what we say we do, period. From recycling commitments to our own sustainability we never hide anything.
ON-SITE OPERATIONS
We aren't just brokers or consultants – sorting and processing happens internally with the g2 team for each recycling program.
CERTIFICATIONS
The following are unbiased third-party certifications for our company growth and sustainability claims. 
Compliant Sorting and Processing Facility
Our warehouse located in central Ohio has proudly been zero landfill since 2017. The on-site team completes the processing of inbound materials from our national clients.  Full brand protection is ensured alongside robust data entry of attributes. 
Innovation Headquarters for Client Programs
Our Illinois location ships thousands of containers across the country to our clients. Our warehouse team works alongside our experienced Customer Service, IT, and Compliance team members. 
GreenCircle Zero Waste to Landfill certification proves that g2's facilities and partners demonstrate the ability to divert waste from landfills. GreenCircle Certified sets the standard for accuracy and accountability for sustainability-related certifications.
We want to help you reach your sustainability goals, even if you feel like there are roadblocks in the way.

Changing the Way the World Recycles
(888) 411-6994
;
(224) 858-4583